FINAL Standings have been updated:
Congrats to Team #13 HIGHLIFES on their January 2023 Season win and to Adam on his 50 4-Baggers!
Tonight 4.27.23 is Pizza and Payouts @ 7:30PM
I hope you all had fun and thank you for a great season!
The next session will begin in October 2023 – please see Christi to register or you can sign up online!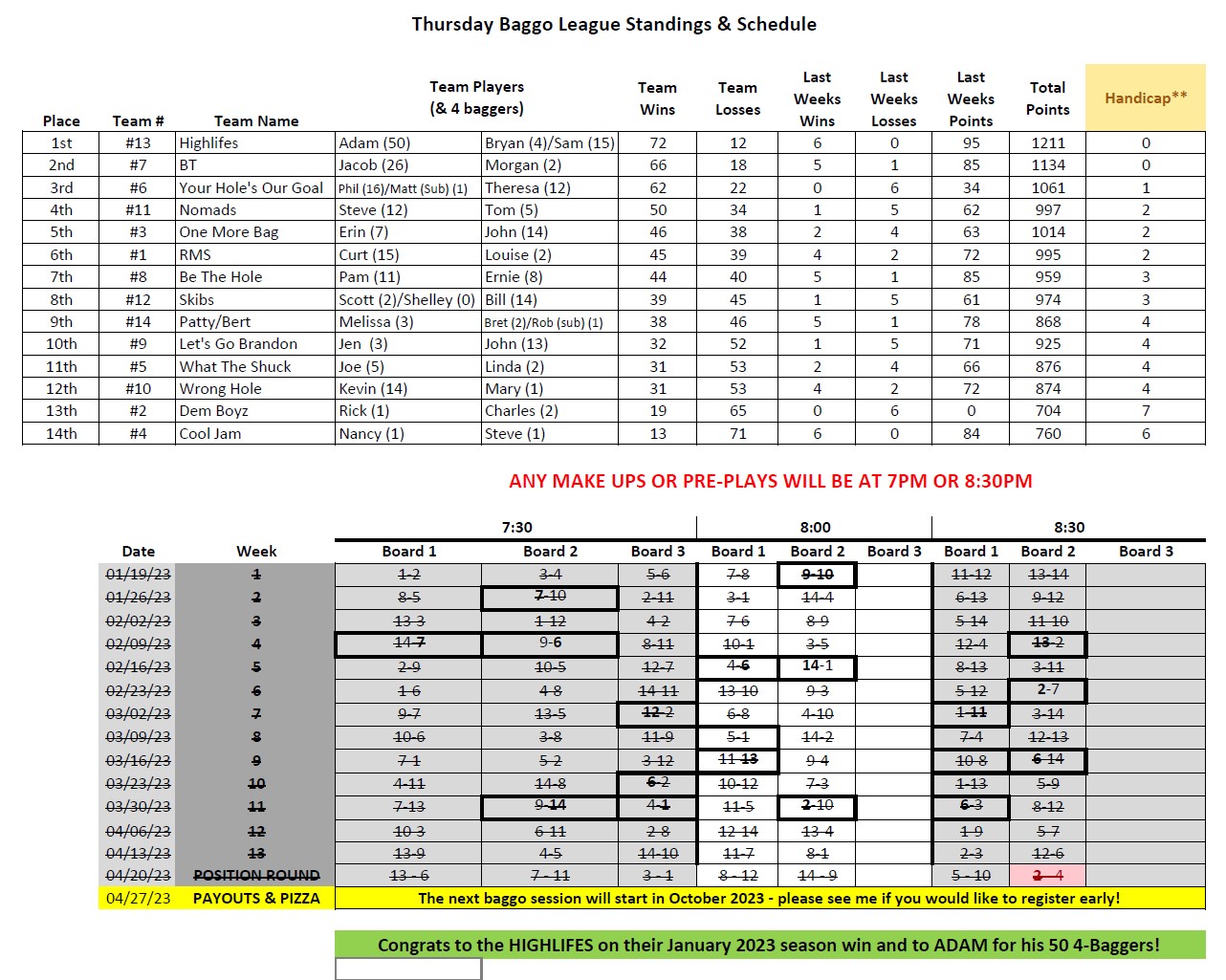 Use the form below to contact Christi for more information, report absences during a current session, or sign up for the next available session!